Sure Jerry I will have another!
Dani Poppe aka SILKY
LongBranch I Pool Team 1983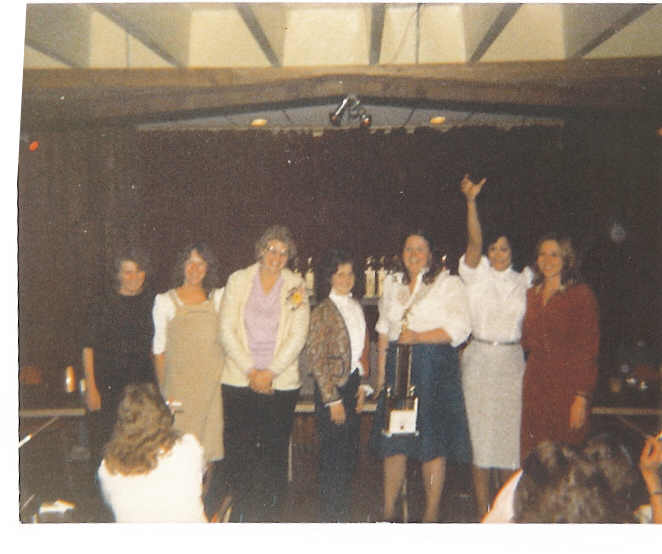 Kathy Haight, Sue Anderson, Lindi Judd, Sandy Cook, Shelby Richardson, Helen Hanna and Mary Sukup
Discussing Trade Secrets
Girls just want to have fun!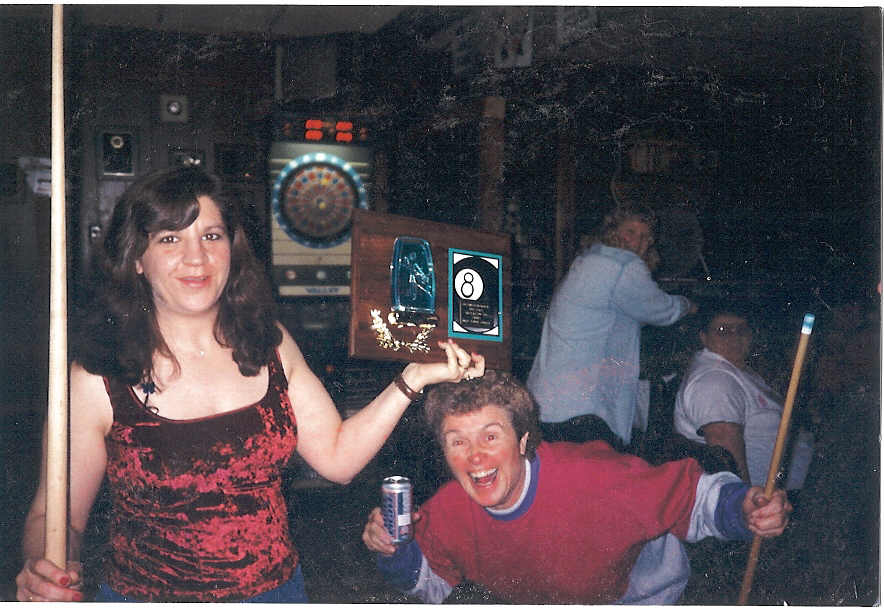 Sponge always tries to steal the show.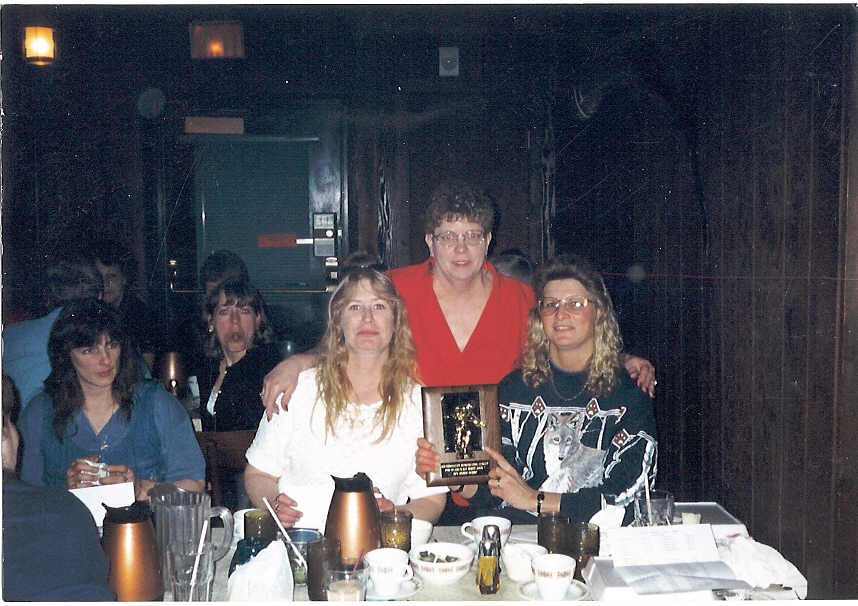 White Rock II ( note Patti in the backround)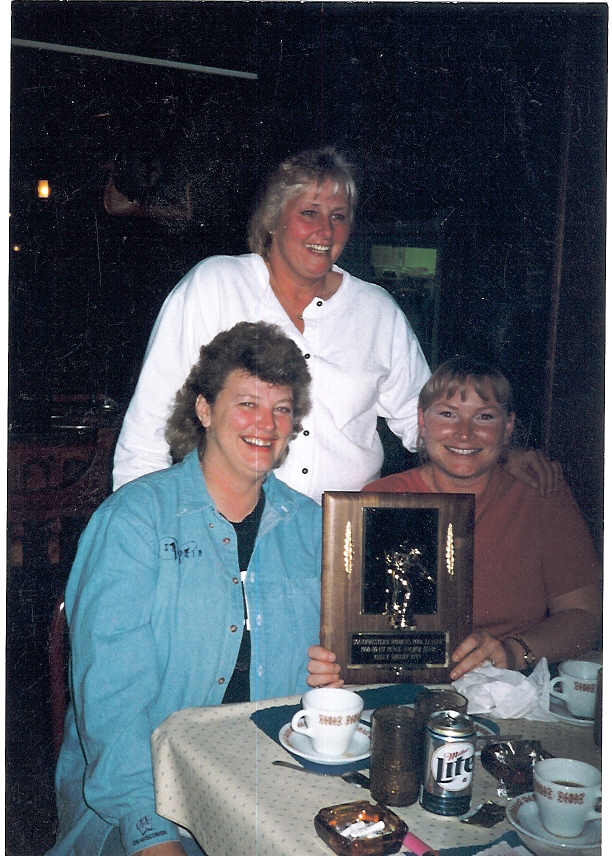 Anchor Club I poses with plaque.

Anchor Club I 1983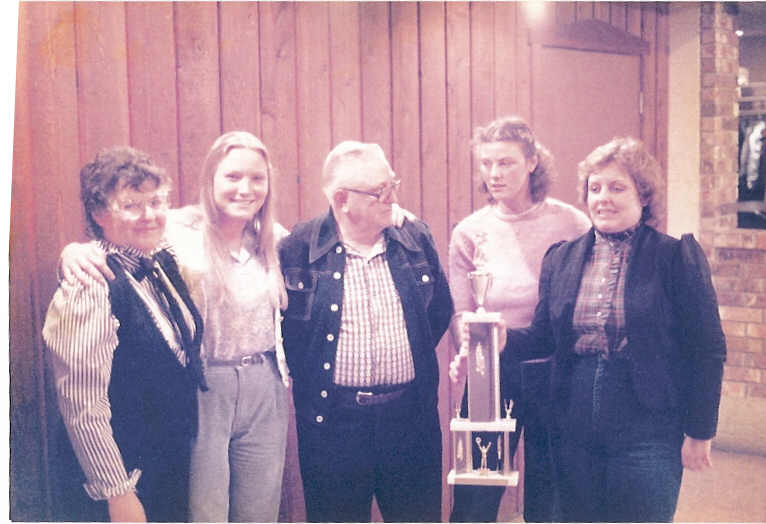 Arlene Elmer, Kelly Steensland, Charlie Elmer, Rita Stone and Leanne Hardy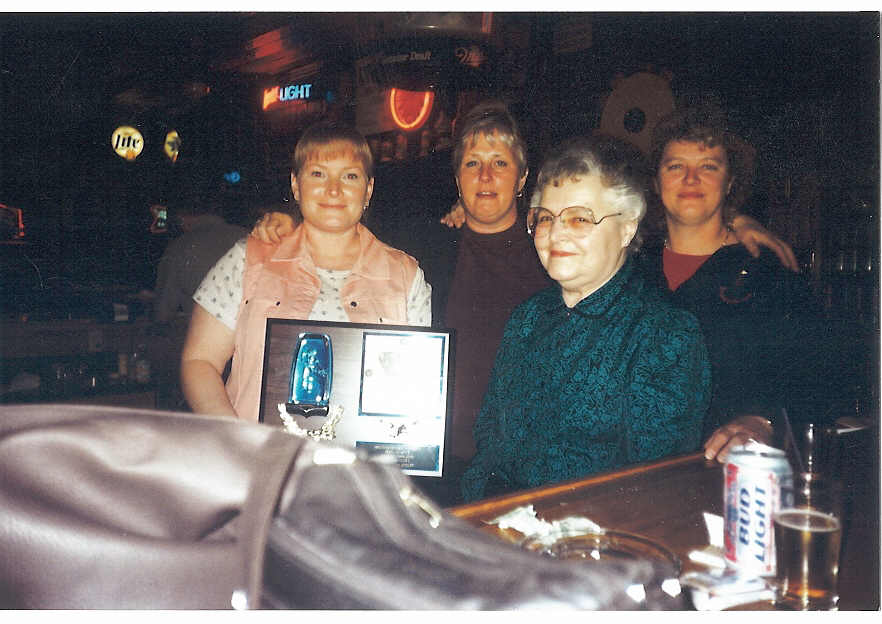 Anchor Club I 2000. Where is Leanne?
What did you lose?
Tip #1 When you start to shoot bad, GO TO THE BAR! You may get lucky!
Penny and Gin enjoying the moment.
And how did you win these?
There is always one!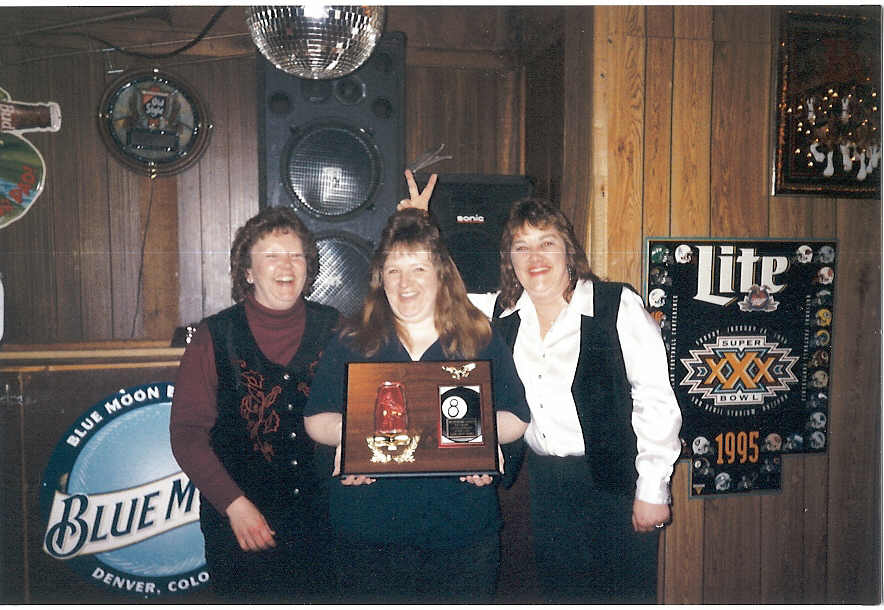 Anchor Club II having fun!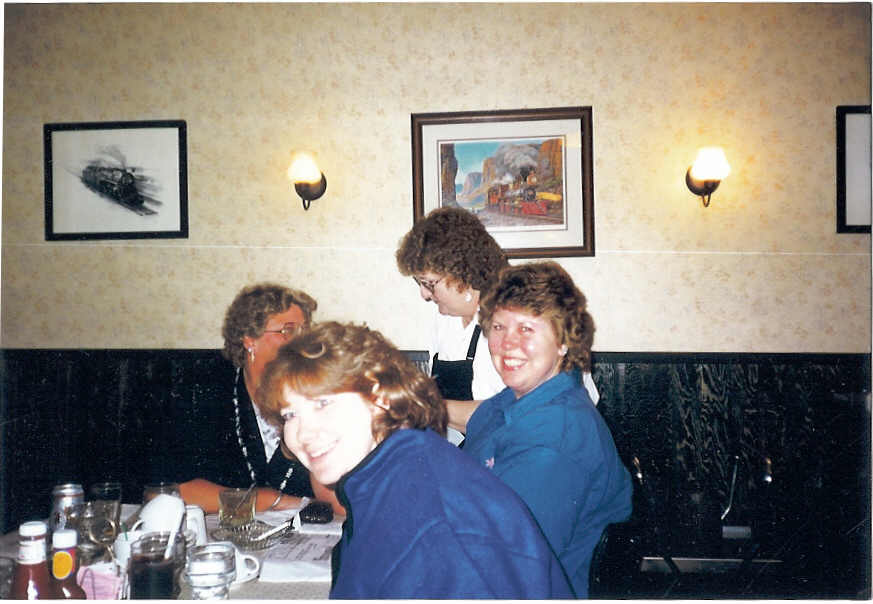 Always smiling Kathy and Dani.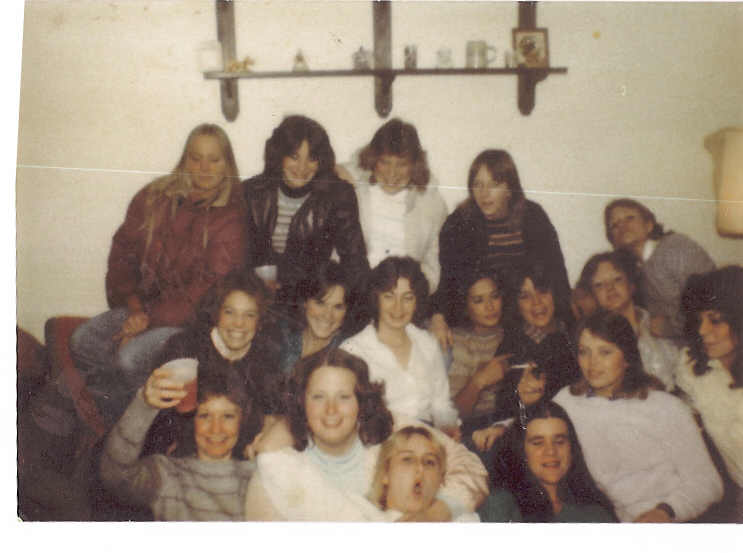 White Rock and LongBranch Christmas party.