LongBranch I Pool Team 1983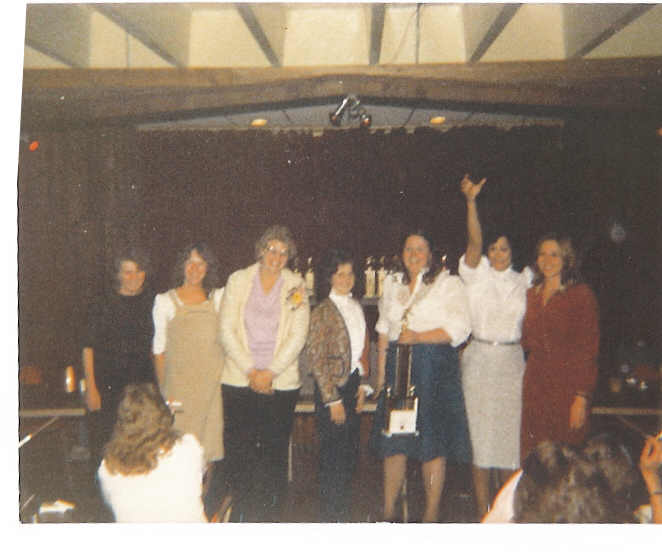 Kathy Haight, Sue Anderson, Lindi Judd, Sandy Cook, Shelby Richardson, Helen Hanna and Mary Sukup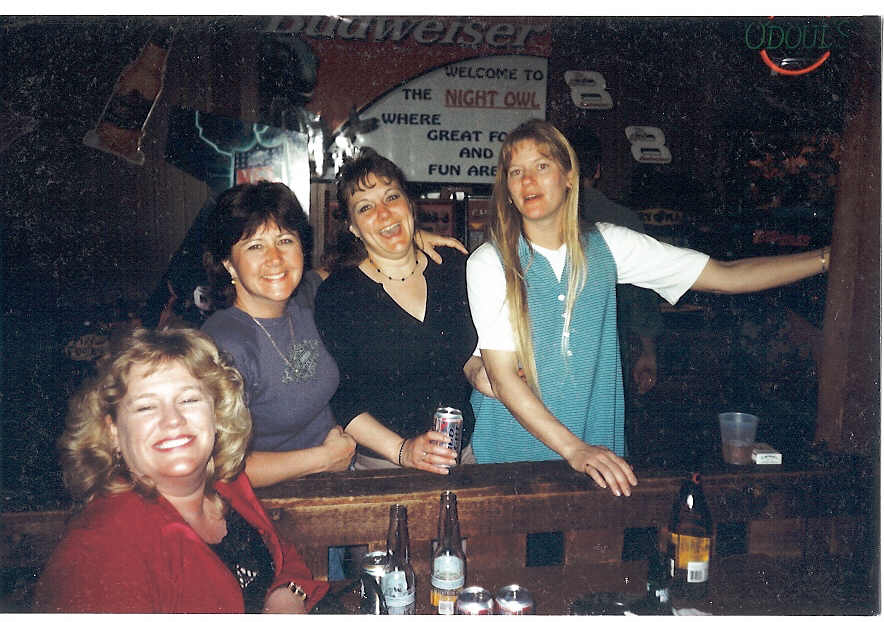 Girls just want to have fun!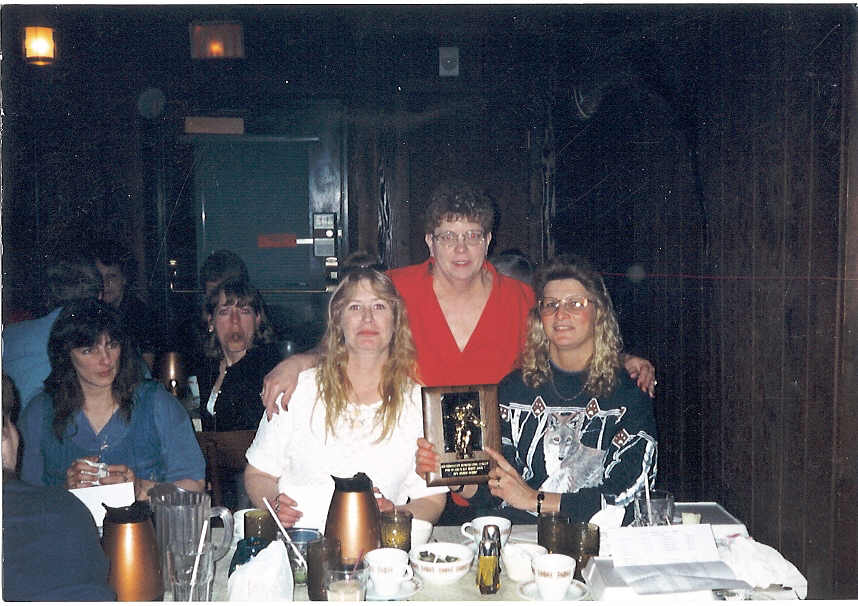 White Rock II ( note Patti in the backround)
Anchor Club I poses with plaque.

Anchor Club I 1983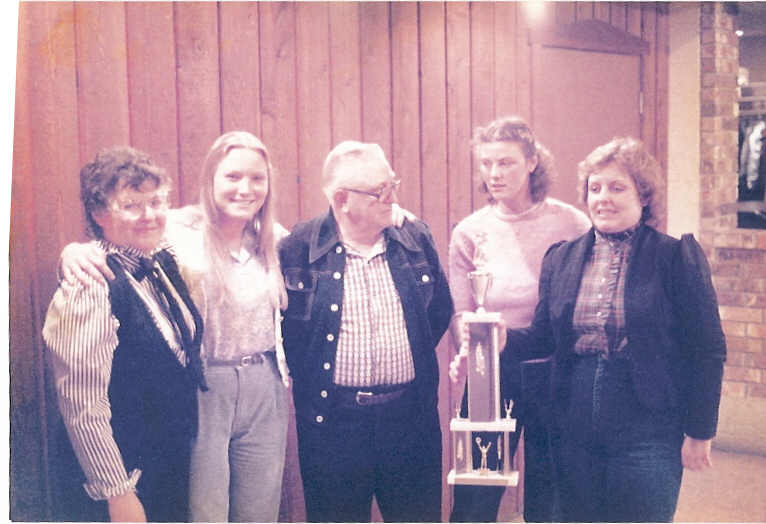 Arlene Elmer, Kelly Steensland, Charlie Elmer, Rita Stone and Leanne Hardy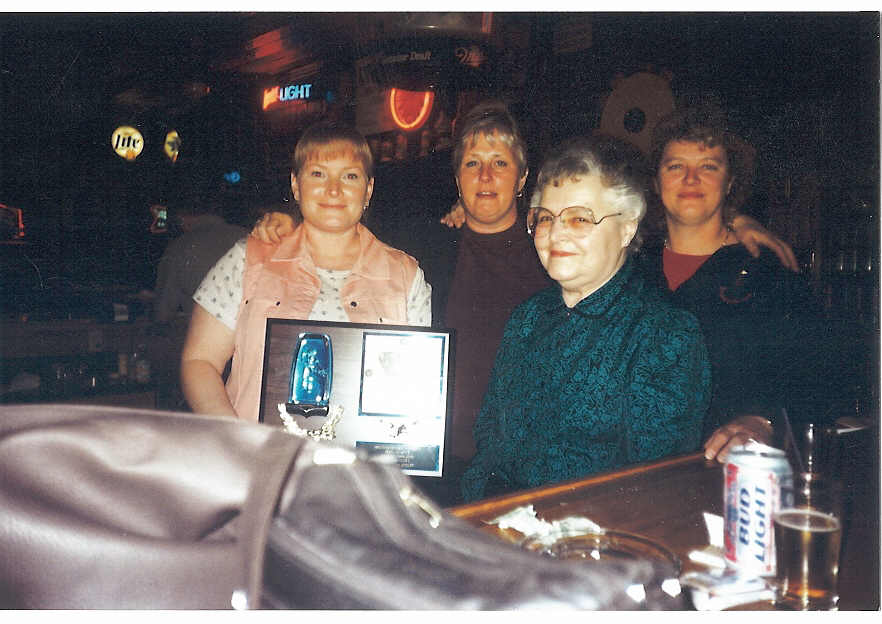 Anchor Club I 2000. Where is Leanne?
Tip #1 When you start to shoot bad, GO TO THE BAR! You may get lucky!